Welcome to the Brigg View Filey Blog!
July 31. 2018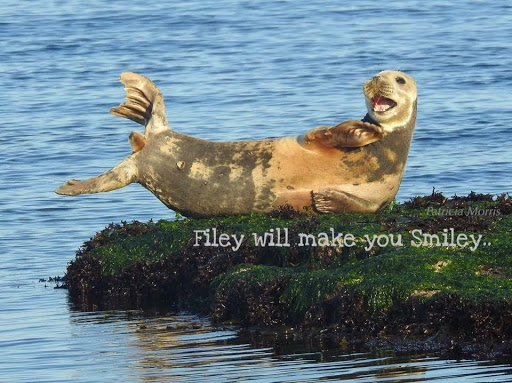 Happy Filey Seal - Photo by Patricia Morris
Welcome to the Brigg View Filey Blog!
I've been wanting to start this blog for a while however having a busy holiday apartment to run whilst juggling an energetic toddler, a new baby and a greedy Labrador the last few months have been chaotic to say the least.  Today however i have some time, the bed and bath linens are washed, dried and ironed ready for changeover on Friday, the toddler is spending the day with his Grandma, the baby and the Labrador are both having naps - we'll see which one of them wakes and demands food first!  So i am sat with a cup of tea, Yorkshire naturally, and am ready to write.  
I wanted to start this blog for a couple of reasons, the first of all is to encourage guests to come and visit our beautiful Yorkshire Coast and perhaps stay with us here at Brigg View Filey.  The second is to guide our guests  with places to go, things to see, experiences to try while they are visiting.  Filey is the perfect base for discovering the Yorkshire Coast as its located between the popular seaside towns of Bridlington and Scarborough, with Whitby a short distance further up the coast.  This blog, in time, will cover the lot.  I am looking forward to sharing  my family's adventures with you as we discover the Yorkshire Coast for ourselves.
Where better to start my blog  than Filey beach.  It is of course where our holiday apartment is located and has recently received the title of Beach of the Year 2018 by the Sunday Times.  Their journalist Chris Haslam describes Filey beach as "beautiful, retro and understated, this is the pick of the bunch" and we couldn't agree more. The golden sands of Filey beach stretch out for five miles from the rocky peninsula of Filey Brigg to the cliffs of Bempton, home to the puffins at this time of year.  Perfect for long dog walks, water sports and generally tiring out the kids come rain or shine!  Our favourite thing is to walk from the apartment to Hunmanby Gap for a visit to the Beach Cafe.  Open from breakfast until late afternoon it's got everything you need to refuel after a morning on the beach.  Their milkshakes are the best and a well deserved treat after the 2 ½ mile walk from Filey seafront.
Just make sure you check the tide times before you set off!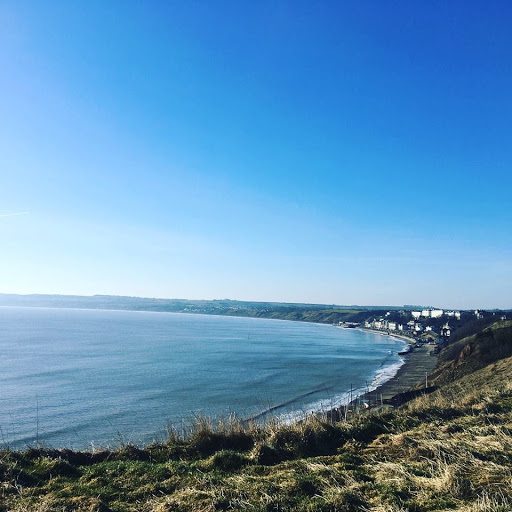 Filey from the Brigg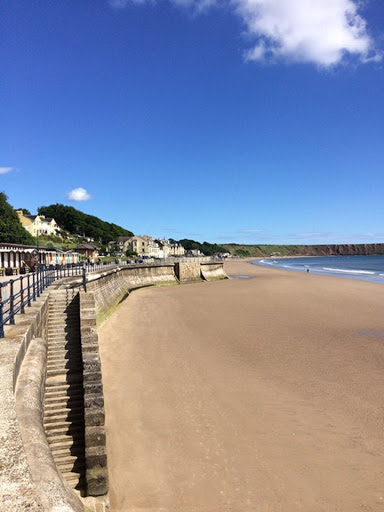 Traditional filey seafront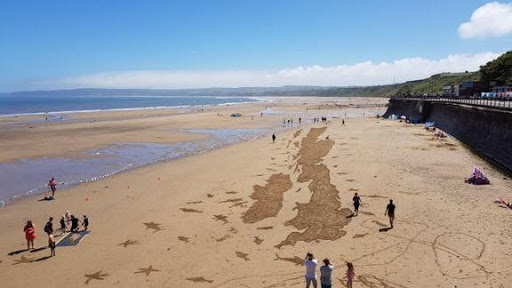 Beach art on the beach celebrating the title of Beach of the Year 2018 - photo by Tracey Roberts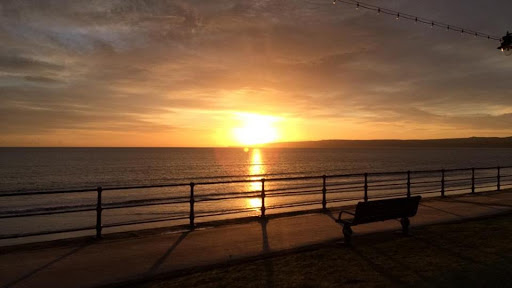 Watch the sunrise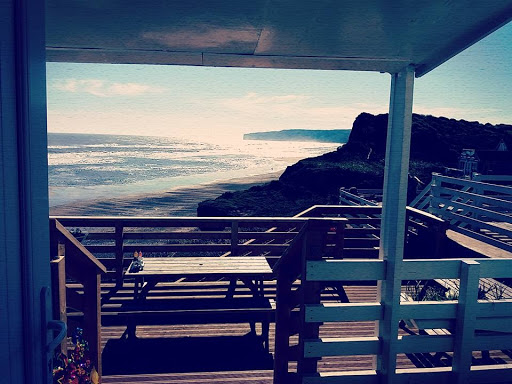 view from the Beach cafe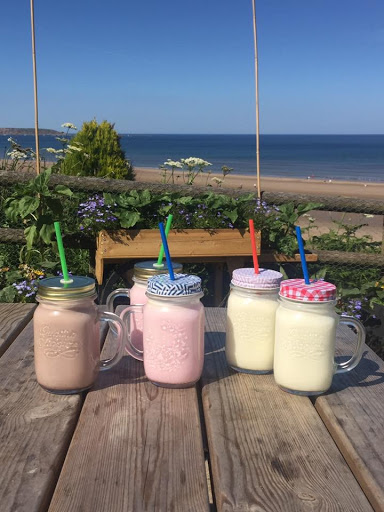 milkshake treats