Dinosaurs, Dragons and Parkin!
February 13. 2019
While we take a break from all the decorating and await the arrival of a carpet we thought we'd write a quick blog. We have been spending  a lot of time at the apartment recently, all of us, so As you can imagine with two young children and an energetic Labrador most of the decorating has been going on between the hours of 7pm and midnight! On the weekends we have been wrapping up, playing tourists and making full use of the beach on our doorstep.  Even snow hasn't stopped us from making sandcastles on the beach and enjoying a weekly ice cream treat as a reward for all those late nights wallpapering, painting, glossing and varnishing.  Bella, our dog, has enjoyed having the full run of the beach and it has been lovely not to have to go out in the car. Getting a baby, toddler and a dog in the car often feels like a military operation in itself!
One of our favourite places to walk with the boys and Bella is the Brigg and we have enjoyed learning about the Filey Dragon. In 2001 the 140 million year old remains of a Plesiosaur were found in the clay at Speeton,  south of Filey.  The Plesiosaur is thought to have a long  neck, topped by a small head, razor sharp teeth and a barrel shaped body with four diamond shaped paddles  to propel it through the water.The fearsome creature once roamed the seas off the North Yorkshire Coast. The skeleton is now displayed at the Rotunda Museum in Scarborough and a chainsaw sculpture can be found in Glen gardens.
There are several stories in local folklore about Filey Brigg and a Dragon.  One Story claims that the Brigg is the skeletal remains of a Dragon killed by a tailor called Billy Biter, another tale is that of Ralph Parkin and his wife Mary Brumfitt who were married at St Oswalds Church in 10 August 1794.  It seems they wanted  to get  the Dragon away from the Brigg so they went down and  gave it some Yorkshire sticky cake.  The Dragon enjoyed it so much that  he ate too much, stuck his jaws together, fell into the waves and  drowned. This explains why the Brigg is the shape of a Dragons back and how Yorkshire  sticky cake got the name Parkin. It could be that Billy Biter and Ralph Parkin were the same person as there is a long tradition of giving the local fishermen nicknames to distinguish them from relatives of the same name.  
A walk to the Brigg is recommended, just don't forget to have some Parkin in your pocket just in case!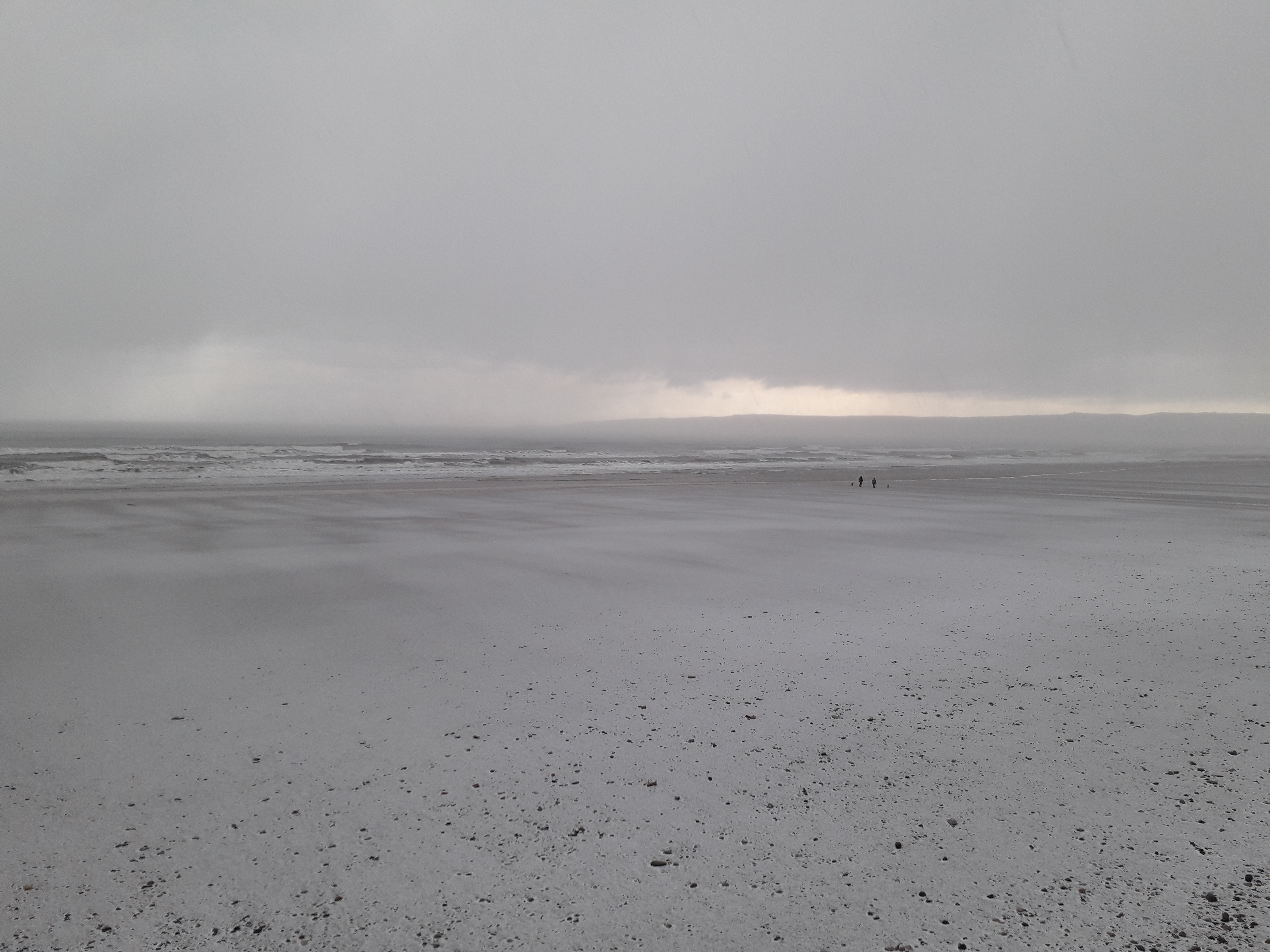 A snowy beach.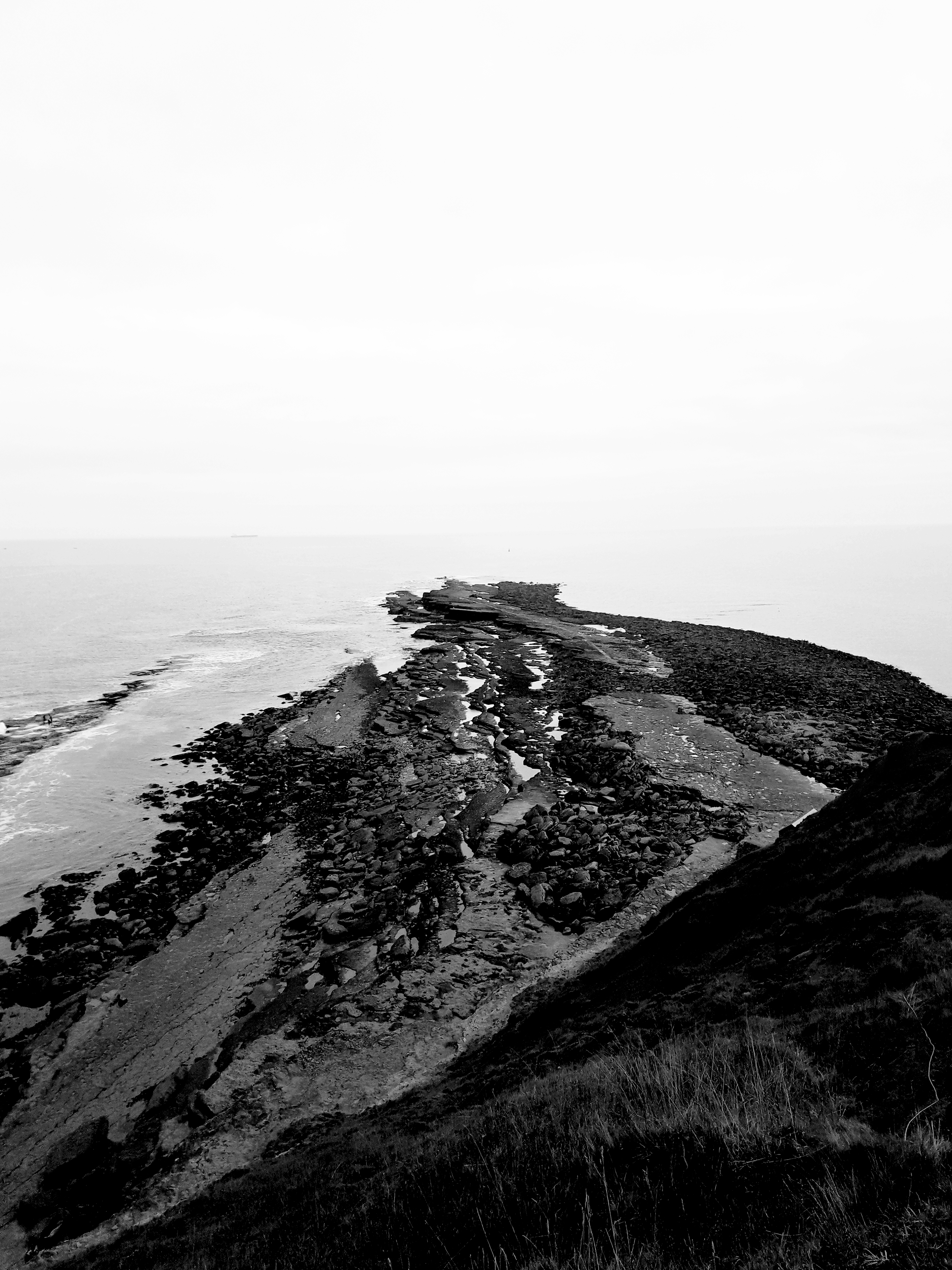 Filey Brigg or a Dragon's back?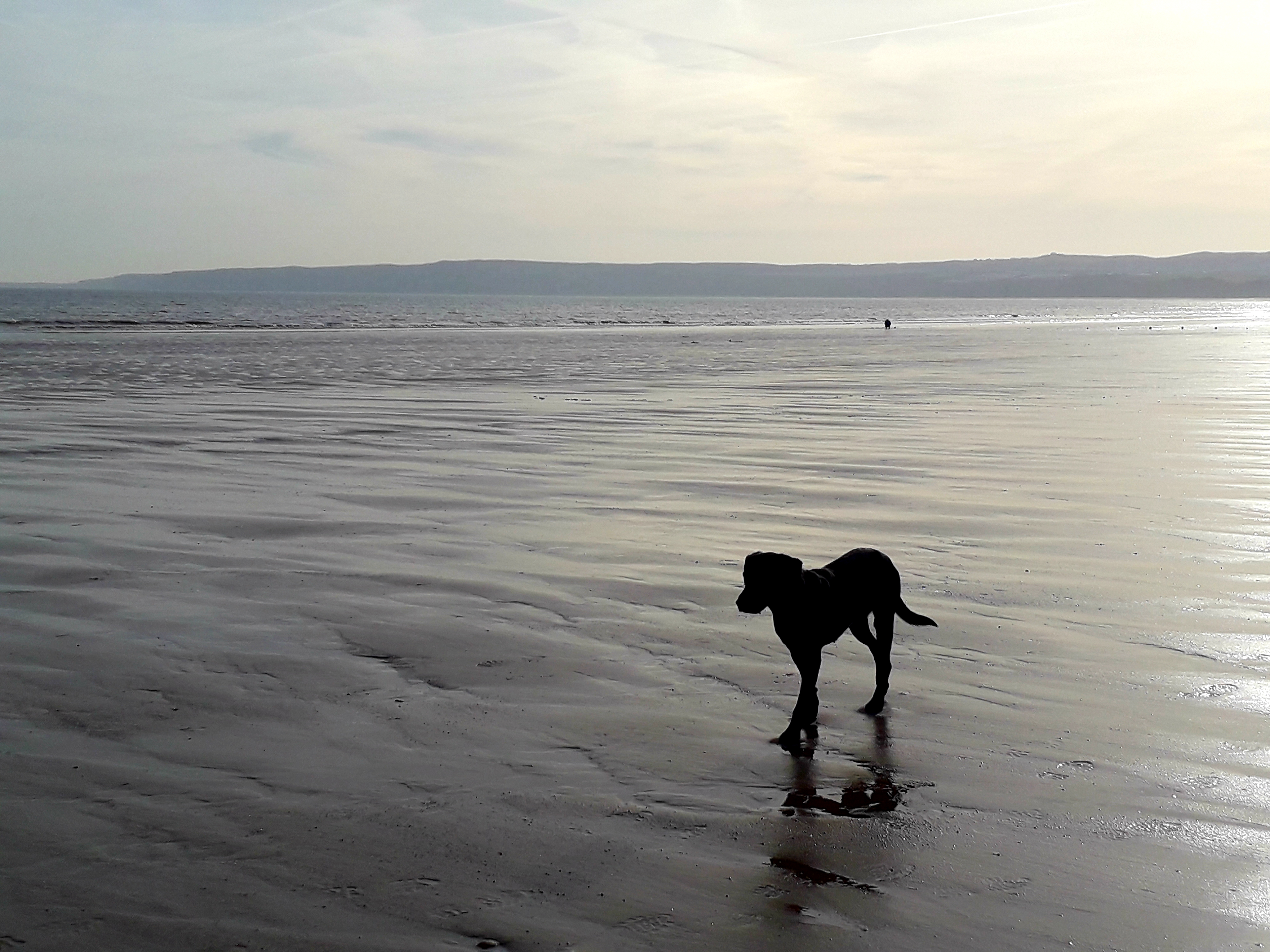 Bella enjoying having the beach to herself.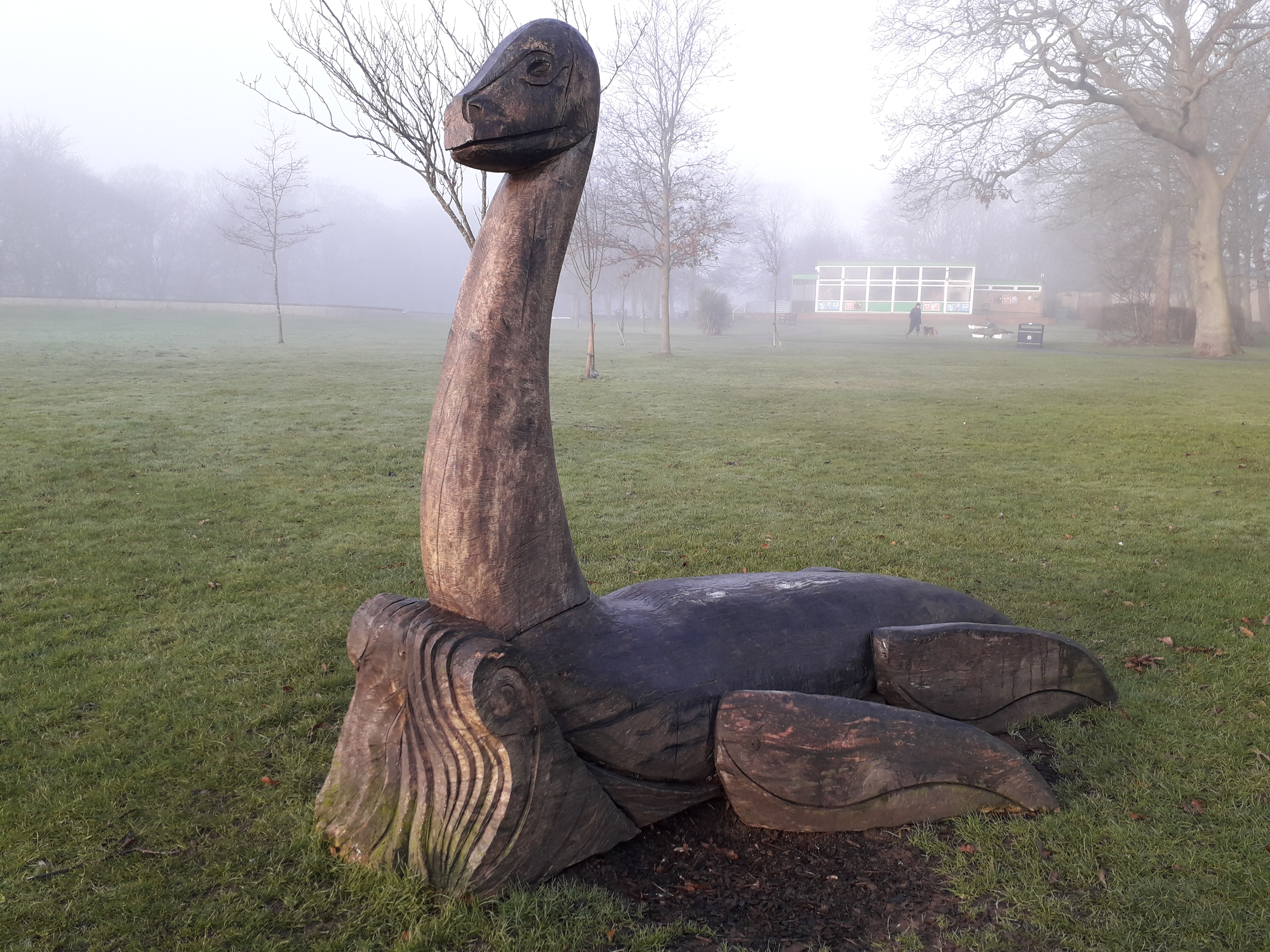 The Plesiosaur sculpture in Glen Gardens.