A day at Flamingo Land!
August 16. 2018
Last weekend the lovely people at Flamingo Land invited my family and I to spend the day at the resort and we had a blast!  
Flamingo Land is a theme park and zoo located at Kirby Misperton nr Malton, 29 miles from our apartment on Filey seafront.  There is fun to be had for all ages as its not all about thrill seeking rides.  With a toddler and a baby in tow we avoided the big rides and their queues in favour of child friendly rides such as spinning teacups, hot air balloons and a traditional carousel. One ride that the toddler was just tall enough for was the aptly named Splash Battle, where you ride around a track in a Beatles inspired yellow submarine with a water gun to splash the spectators with.  Only the spectators have their own water guns and they're not afraid to use them.  As we joined the end of the queue i thought to myself that i couldn't possibly get that wet, however when i saw a dad emerge from his submarine with his young sons and they were all ringing their t shirts out i realised that I was wrong.  There is a lot of water and it's very cold, from the first icy cold shower the ride went under i was hysterical, so much so that i failed to spray any of the spectators with any water at all, the spectators were not so kind as they squirted water at us continuously.  At the end of the ride soaked to the skin we emerged laughing and smiling and regretting only bringing a spare change of clothes for the children!  The toddler was soon warm and dry however i think i was still a bit soggy by the time we got home!  If you like water rides this is brilliant fun - i might just take my swimsuit next time!
The toddler's highlight of the day was meeting his hero Peter Rabbit.  Peter and his friend Lily Bobtail have moved in to the Muddy Duck Farm area of the park and come out at regular intervals to meet their adoring fans.  As a special treat we had arranged to attend the Peter Rabbit and Lily Bobtail Story Time which was a fun interactive show full of silly songs and silly dance moves with an opportunity to have your photograph taken with the furry friends at the end.  We then visited the Peter Rabbit Adventure and did a radish raid on the infamous Mr McGregor's garden, dared to enter the lair of Mr Todd and explored the Secret Treehouse.
It was time for lunch and despite there being various food and drink options available from chinese to tex mex we opted for a simple picnic in the sunshine. While we were enjoying lunch the toddler spotted the zoo monorail circling overhead and decided that he wanted to go on that next.  The monorail took us around the baboon and meerkat enclosures and offered us aerial sights of the zoo, we enjoyed spotting the different animals in the distance.  As well as the zoo monorail there is a further monorail, a cable car and a miniature train which transport guests around the park.  Perfect to rest tired little legs.
Although we ran out of time to explore the zoo in full we did enjoy walking through the Ring Tailed Lemur enclosure.  On entry we were requested by their keeper to refrain from touching the Madagascan primates however we were encouraged to kneel down and let the Lemurs visit us.  One lemur took a particular liking to the toddler's shoes and we were told that this is because they like to lick salt from their human guests.  You are able to book an animal encounter with the Lemurs, and various other animals for an additional cost.  Free keeper talks take place throughout the day and details of these can be found on your welcome map you receive on entry.
We ended our day with the free Sea Lion Show where Calafornia Sea Lions Clive and Marvin impressed an excitable crowd with their ball skills.  It was a lovely way to finish a really good fun day out.  We will visit Flamingo Land again as despite being their 8 hours we still never caught a glimpse of a flamingo!
Admission prices from £35 per person or £113 for a family ticket if booked online in advance.  You can purchase a two day ticket from £48 per person.  
During the winter months of November-March the main park closes however the zoo remains open along with the Children's Planet, Muddy Duck Farm and Peter Rabbit Adventure.  You can usually get tickets for about £10 per person so can be a great value day out.  Flamingo's we'll see you at Christmas!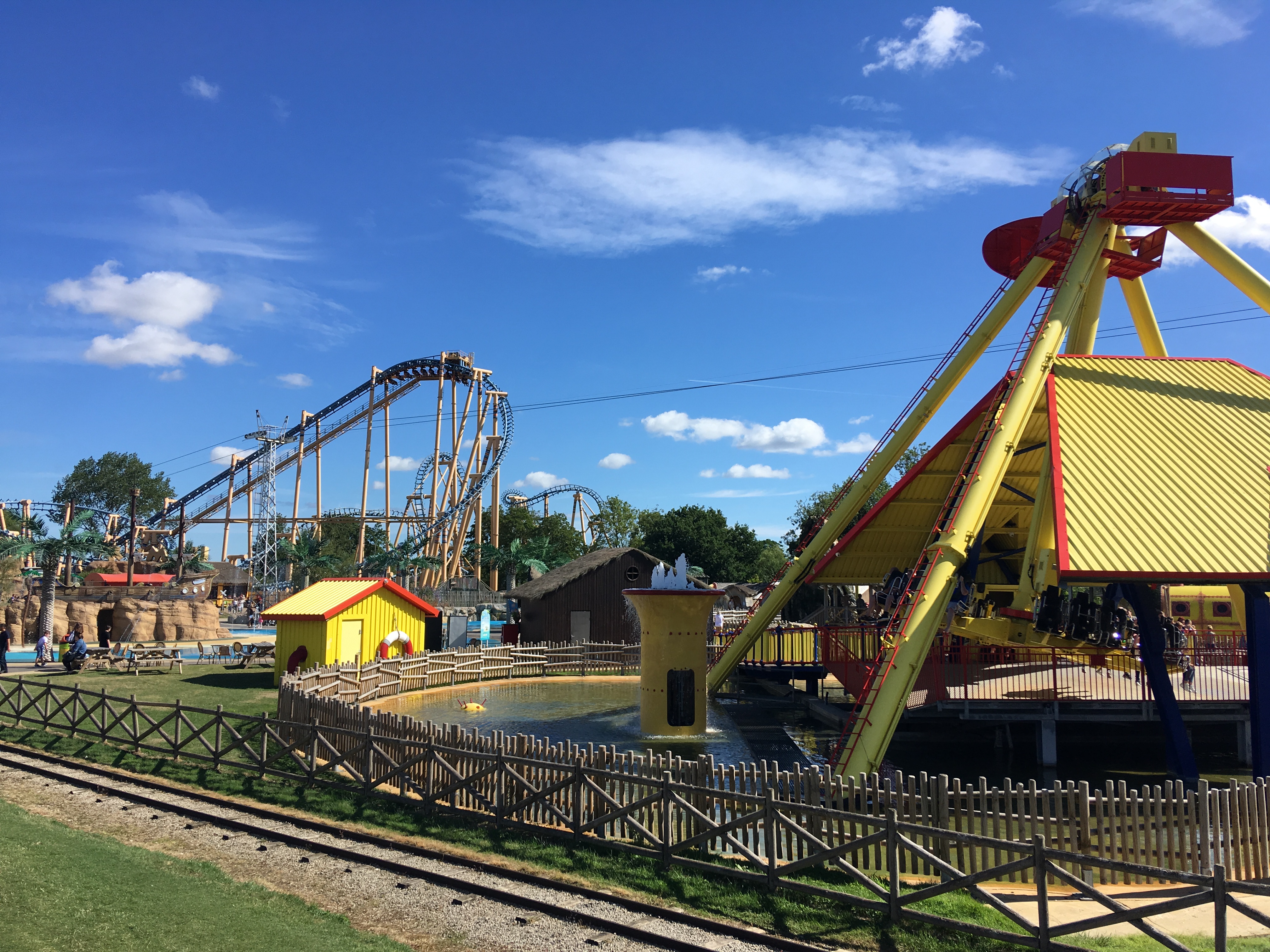 Rides for the adrenalin junkies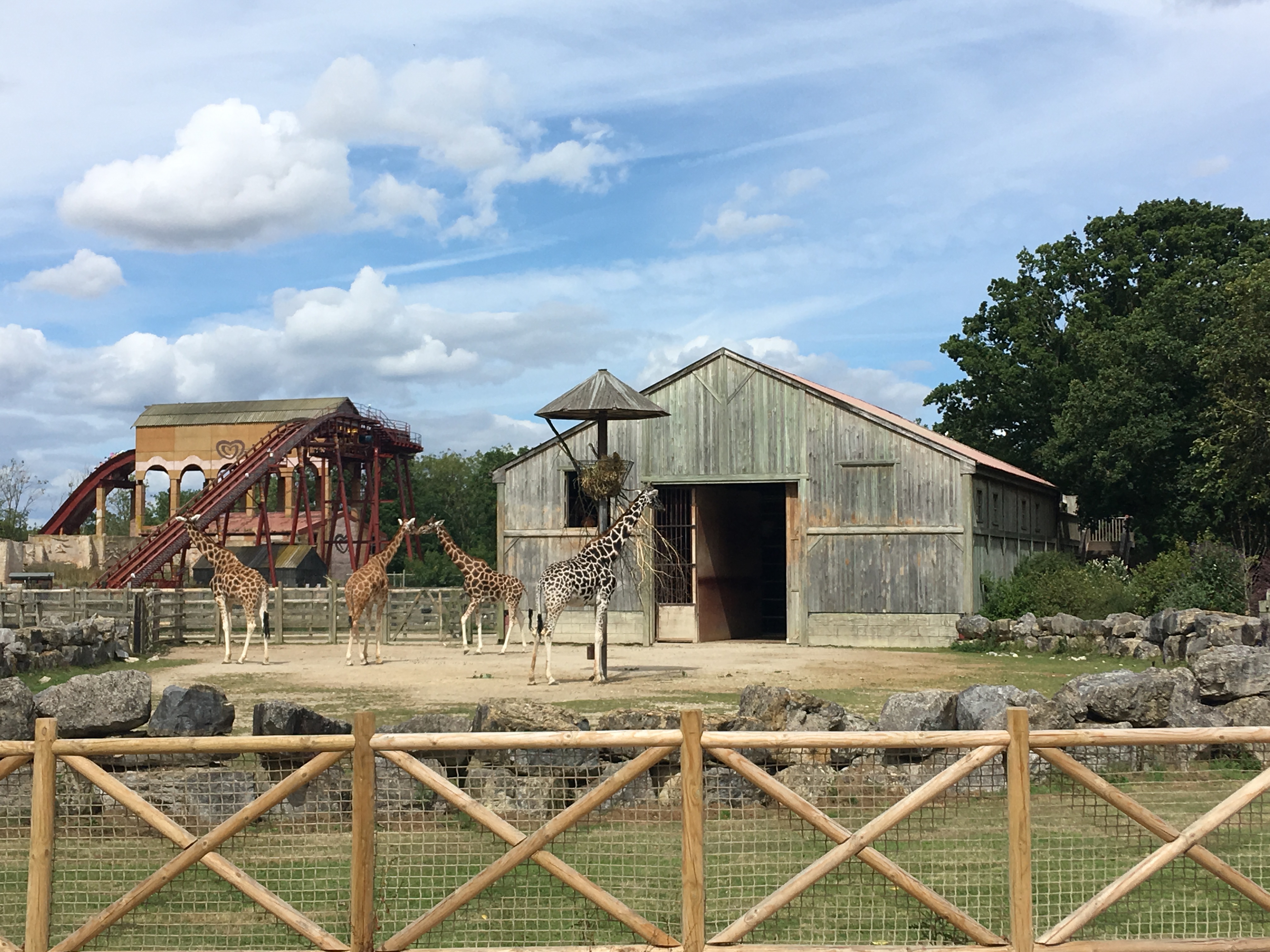 The Giraffes with the lost river ride in the background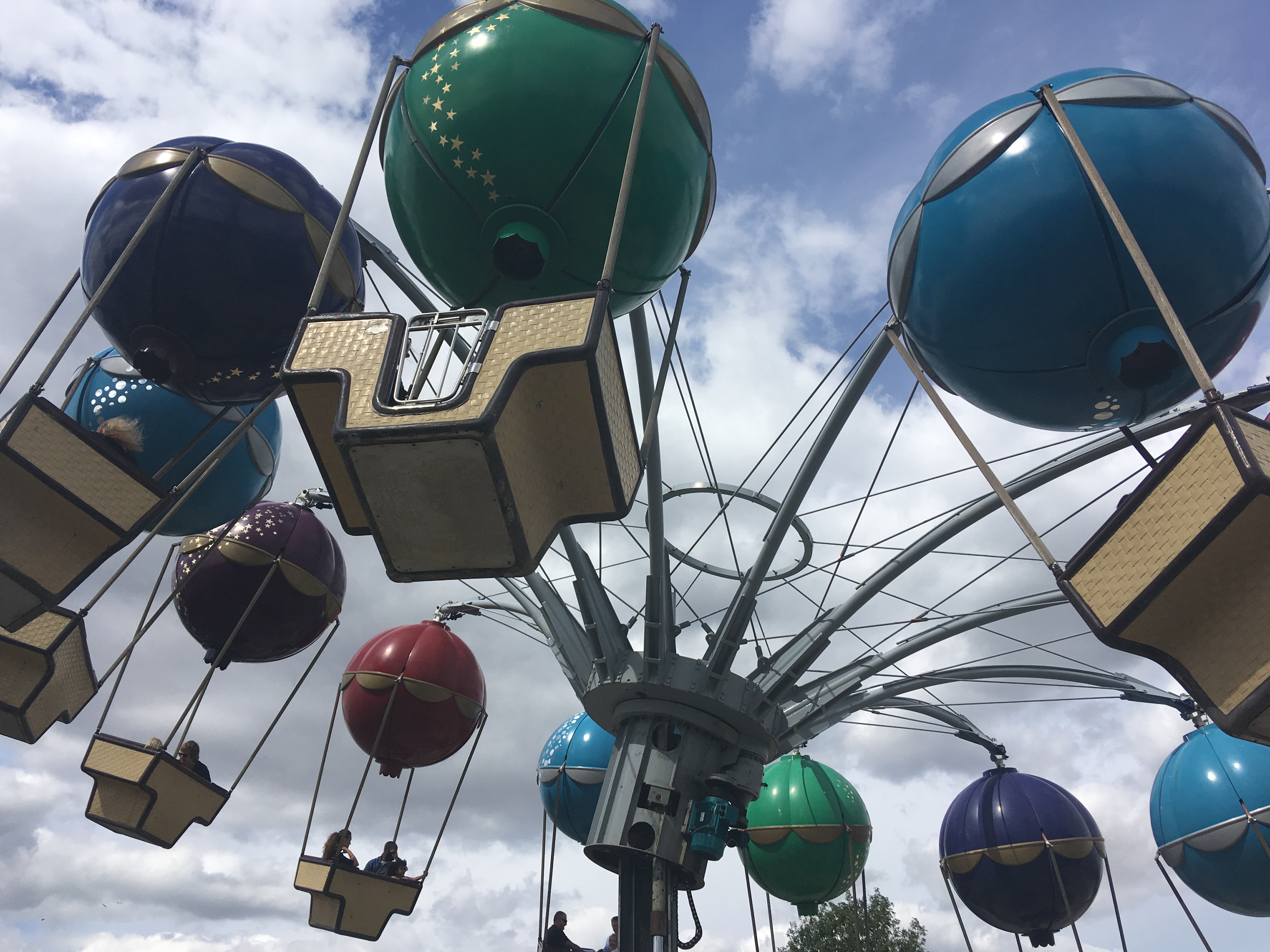 Hot Air Balloon Rides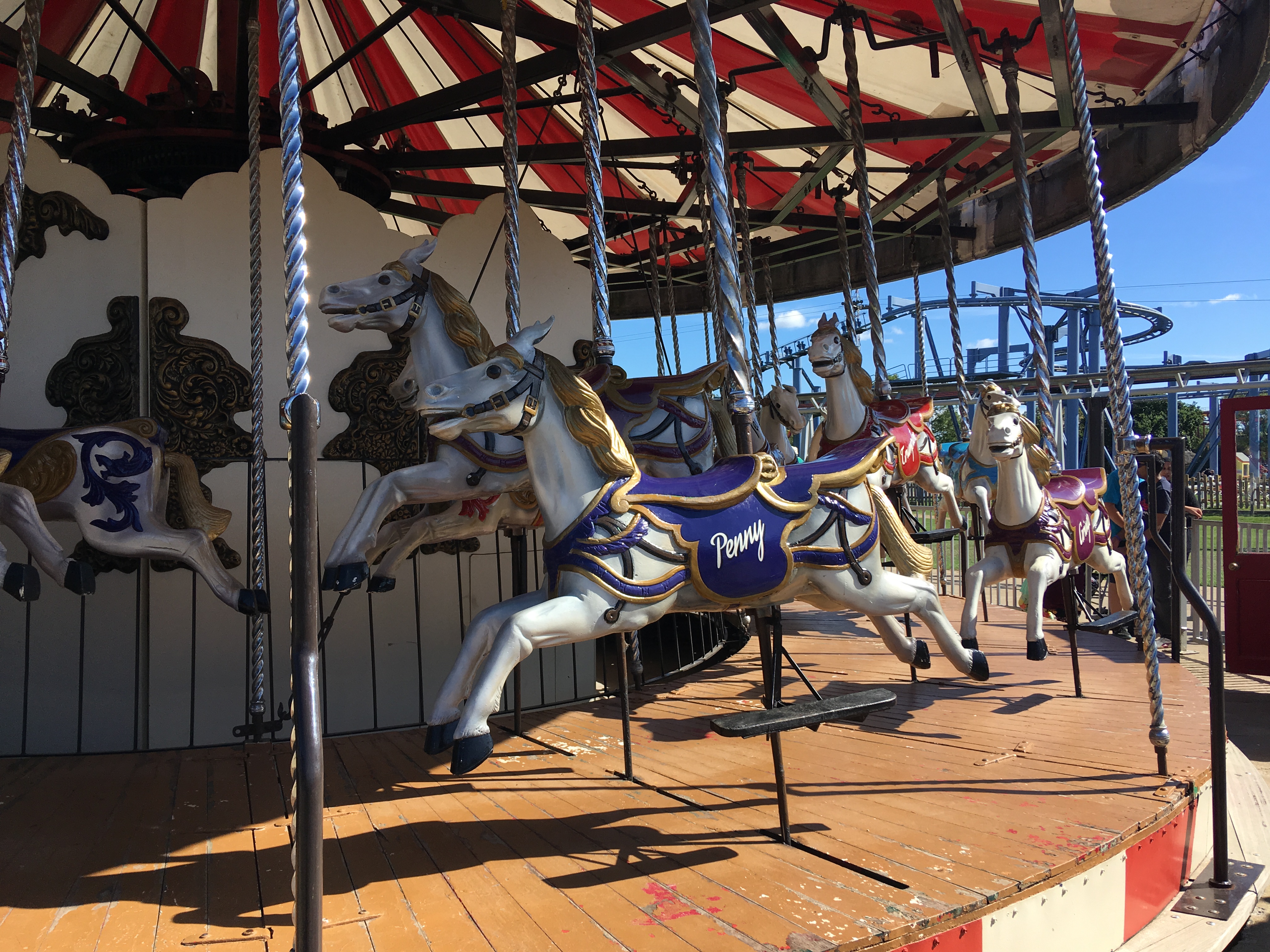 Traditional Carousel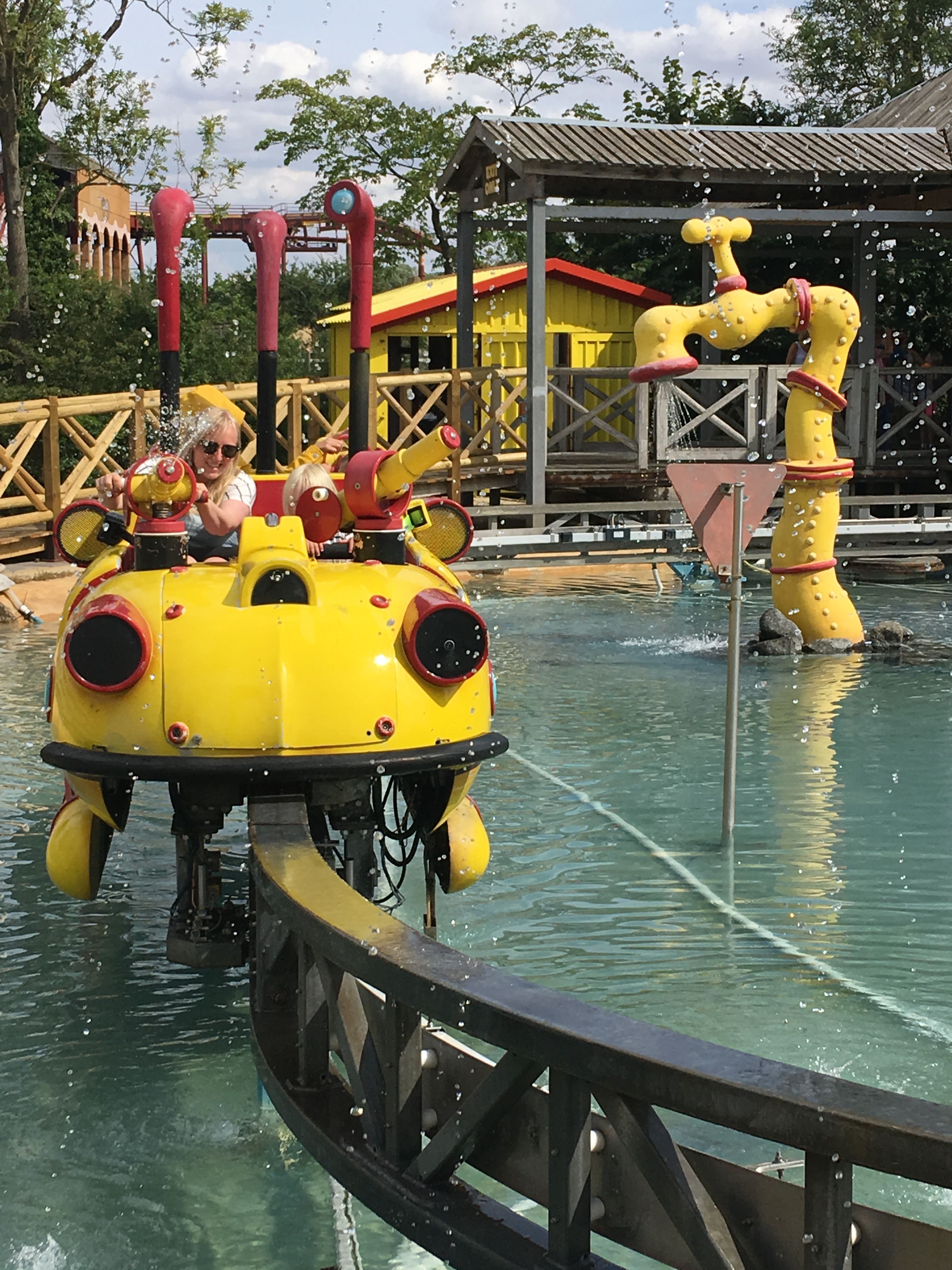 Splash Battle
Peter Rabbit Story Time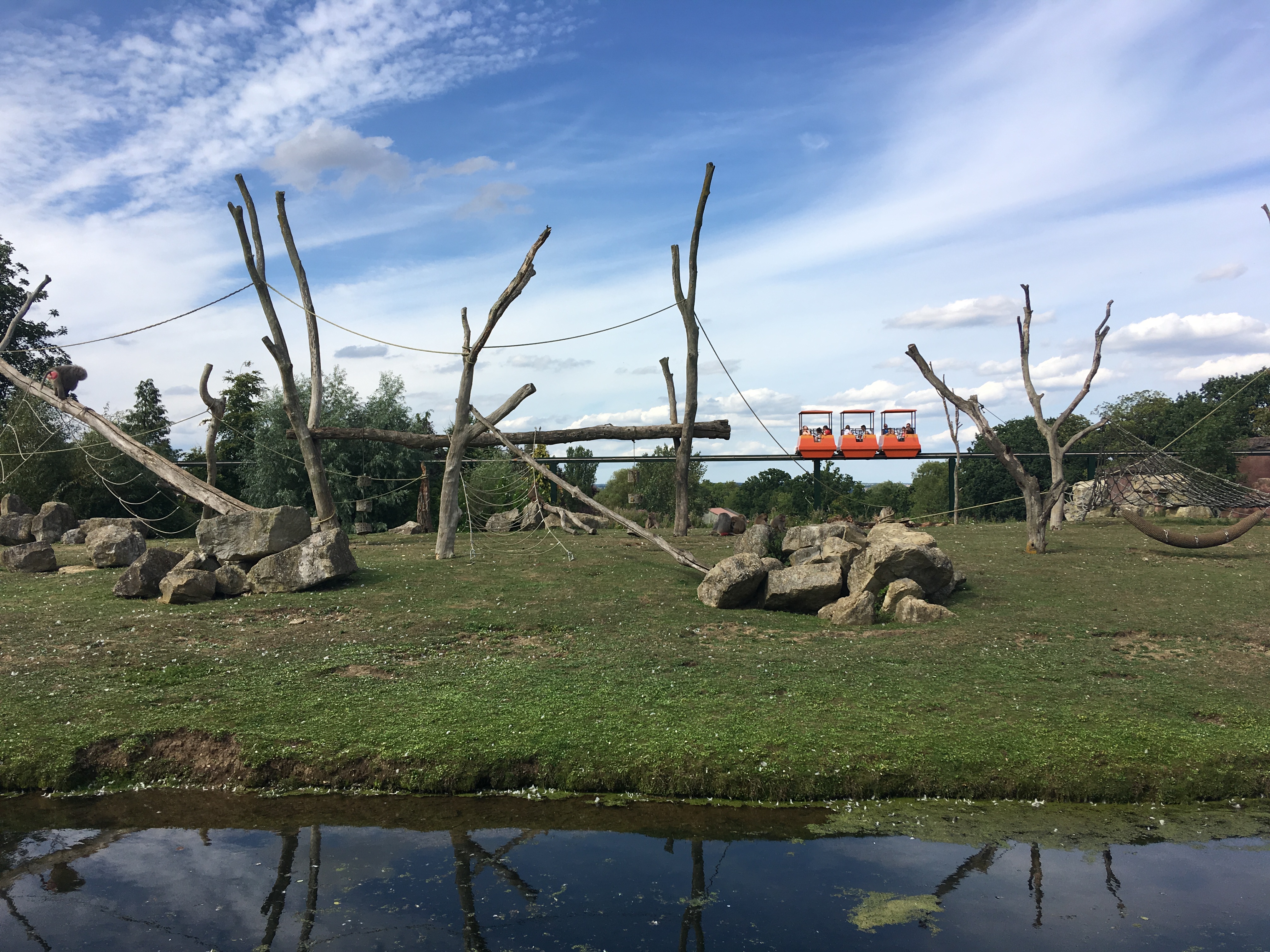 The zoo monorail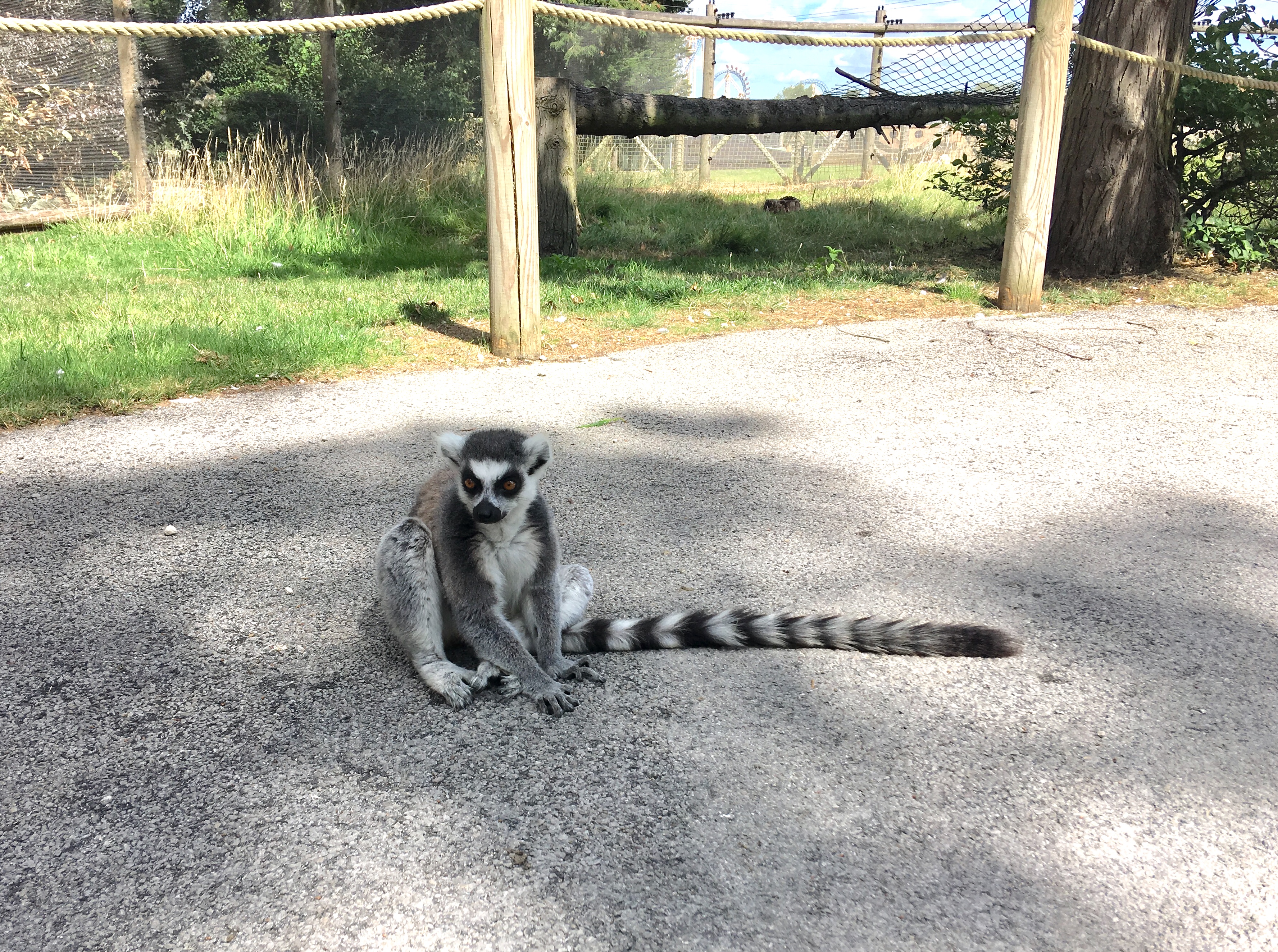 A friendly lemur